DJ Quik says he doesn't believe Dr. Dre will ever let go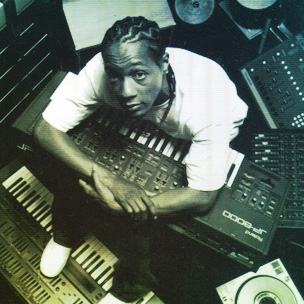 of his "Detox" brainchild and adds details about what it's like to work with Dre in the studio. "He's a slave driver in the studio. He'll make you cry," he added.
After many years of updates and delays, it seems Dr. Dre's Detox will never come out. At least that's what DJ Quik believes. The longtime Dr. Dre collaborator (and sometimes rival) recently unveiled his thoughts on why the album will probably never see the light of day. He noted that it's musically "advanced" and added that he backs Dre on whatever his decision may be. He also spoke on working with Dre in the studio and said Dre "will make you cry" because "he's a perfectionist to a fault."
"I don't really believe that Dr. Dre's gonna release [Detox]," he said in an interview with Nui Te Koha for The Herald Sun. "I think he's kind of over it and rightfully so. If he does put it out, it's gonna come out without the fanfare."
Quik added that Dre doesn't need to continue making music based on what he's done in the past. He also said the album is advanced and noted that some may not be prepared for it.
"He's done it. He's already succeeded. He doesn't have to prove to anybody that he can make a hot record. What else can he do? He can't reinvent the wheel. He's already made all the wheels in Hip Hop. I think it's hard for him to let go of another brainchild that he might think some people won't even appreciate because some of it is advanced. I've listened to it. It's a smart record."
Through this, Quik says Dre has his support if he decides not to release the project and adds that he would probably do the same if he were in Dre's shoes.
"I'm with him one hundred percent if he doesn't want to release Detox because in his world, it's just another plaque. Because of how finicky Hip Hop fans are now and how here-today-gone-tomorrow things could be, I wouldn't want to take that chance with my career either."
Moreover, Quik spoke on what it's like to be with Dre in the studio. He acknowledged Dre's professionalism but likened him to a slave driver and said he expects perfection from artists.
"Dr. Dre is a slave driver in the studio," he shared. "He'll make you cry. You actually have to be perfect in the studio to work with him. If you're not, you won't be in the studio with him. He's very professional, but at the same time, he's totally, totally, totally mean when it comes to production. He'll tell you exactly how he feels about something if he don't like it. He's a perfectionist and almost a perfectionist to a fault. But that's what defines him. That's what made him who he is. He's iconic in that way. He don't just let things slide because his pride and his career is riding on it."
Source: HipHopDX
You Might Also Like: