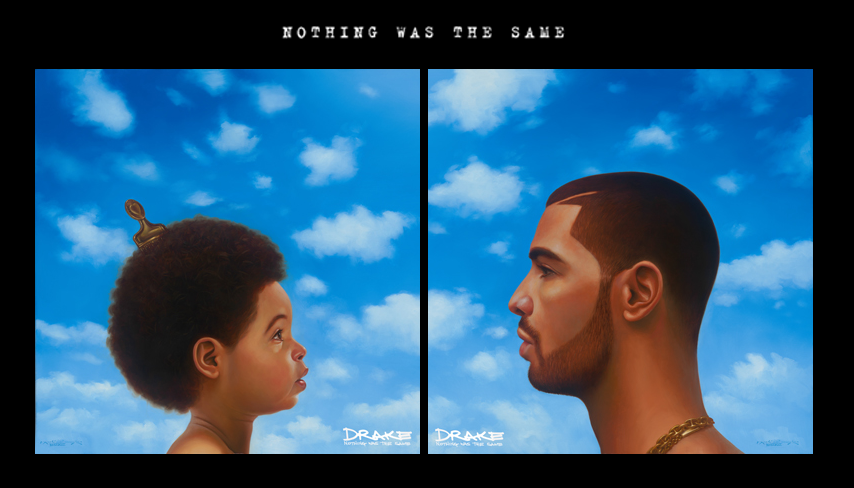 (Click on the picture to see the full-size image)
Drake just announced that his album "Nothing Was The Same" has been pushed back a week – from September 17 to September 24. But in addition to that bad news, he gave us some good news: The album cover art (which is done by South California artist Kadir Nelson) was revealed – Both the Standard and Deluxe version. Although it's uncertain which is which, they both stand out.
The first cover shows Drake as a youngin' with an Afro-Pick in is hair with clouds and a sky blue background. The second cover holds the same background with the current Drizzy.
Comment or Tweet us which you think is the Deluxe cover and which is the Standard cover – @GSlaps
{ 0 comments }